Microspectra Chromaticity™ Colorimetry Software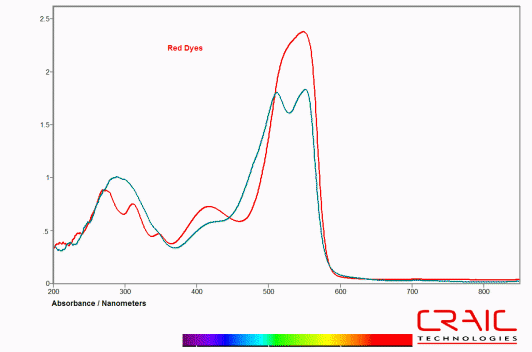 CRAIC Technologies™ has developed Microspectra CHromaticity™ colorimetry software for use with CRAIC instruments. When added to a CRAIC microspectrometer, you are able to determine the colorimetric values of microscopic samples. Colorimetry calculations can be done on samples as small as 1 micron and on reflectance, transmission, and even fluorescence microspectra. The software is very easy to use and reports can be printed and saved of any calculations. Colorimetry spaces calculated with CRAIC microspectrometer data include CIE XYZ, CIE LAB, tristimulus values and more.

We invite you to discover Microspectra Chromaticity™ and our revolutionary technologies that include a range of microspectrometers, microscope spectrometers, NIST Traceable Standards, microspectrometer accessories and software. We further invite you to experience our exceptional service and technical support.